Weekly Wrap: Home Theater
Plus: Content monetization in the age of social distancing, and a new ruling on digital downloads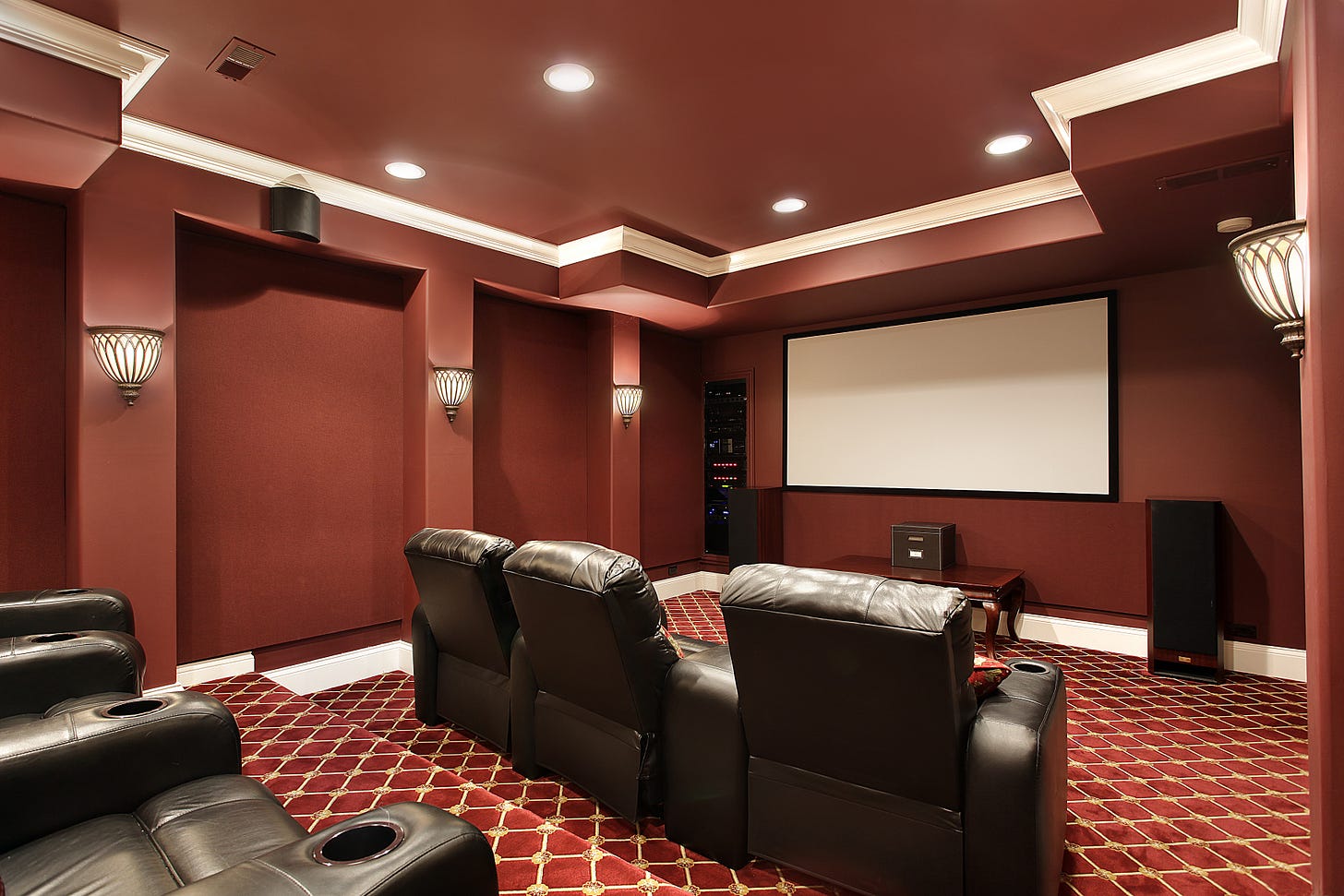 Screening Room, the Hollywood A-list backed premium VOD service that made a brief splash in 2016 before getting swamped by criticism from other A-listers and pushback from theater operators, resurfaced this week, with a new moniker and a new CEO in the person of Mat Jit Singh, former CEO of Sony Pictures Home Entertainment.
SR Labs, as the company is now known, announced it has secured $27.5 million in new equity financing and 11 U.S. and 25 global utility patents that it claims will strengthen its assurance that it can deliver new release movies directly to the home securely via set-top box.
Whether by design or mere good fortune, SR Labs' reappearance comes as the theatrical exhibition business is facing its greatest crisis at least since the introduction of the VCR and perhaps ever. Theaters have been shut down around the world by the COVID-19 pandemic, pushing some debt-heavy operators like AMC Theatres to the brink of bankruptcy and leaving studios scrambling for ways to get some of their expensive, heavily marketed films in front of audiences. (AMC this week secured a private $500 million debt facility, which should allow it to meet its immediate cash needs through the end of the year.)
If ever there were a time to revisit in-home, first-window exhibition, it is now.
SR Labs is not the only in-home platform with good or lucky timing, however. Just before the novel coronavirus hit, startup Xcinex unveiled its long-in-development Venue platform, which uses a sensor-equipped set-top box to identify how many people are in the room where the movie is playing in order to sell individual tickets. (If the sensor detects more people than tickets purchased it stops the stream automatically until the turnstile jumpers leave.)
Yet, for all their fortuitous timing, SR Labs and Xcinex are facing a very different distribution landscape from when they first surfaced.
Most of the major studios either have, or are in the process of rolling out their own subscription-based direct-to-consumer streaming platforms. As I've written here before, that gives them an incentive to squeeze other release windows and keep more of their content to themselves rather than licensing it to third-party distributors, whether theater operators, Netflix or premium pay-per-view platforms.
Nor is it clear that dedicated, proprietary in-home viewing platforms are really necessary from the studios' point of view. Universal, for instance, made the in-home premiere of Trolls: World Tour available across a range of VOD platforms, including Amazon, Comcast, Apple, Vudu, Google/YouTube, DirecTV and FandangoNOW. And there are reports that it grossed as much as $50 million in its first week, suggesting that a wide release VOD strategy may have similar benefits as a wide theatrical release.
It's also not certain that consumers, even under stay-at-home orders, will be keen to invest in yet another set-top box in order to watch the same movies they can watch in a few weeks or months on the devices they already have.
Finally, no one is really sure at this point when theaters might open again and whether audiences will be willing to return to them when they do. That could lead studios to be cautious about making any big strategic moves for now.
Still, the studios need to find a way to get their content in front of audiences in order to defray at least some of the cost of producing them and the carrying costs of financing them. So experimentation with different distribution strategies and windowing would seem inevitable.
As with the music business, moreover, where COVID-19 has shut down live touring, forcing many artists to look for ways to replace lost revenue through live video streaming performances, some elements of the ad hoc solutions to movie distribution today are likely to outlast the pandemic and become a permanent fixture to the business, like day-and-date in-home viewing.
That could potentially leave SR Labs and Venue well-positioned, but it's still a bit of a bet on an inside straight.
---
RightsTech
This week's RightsTech Roundtable featured Jason Peterson of GoDigital Media Group and Paul Goldman of Muserk discussing content monetization in the age of social distancing.
---
Final Cuts
Digital First Sale
A court in France this week ruled that the doctrine of exhaustion, equivalent to the first sale doctrine in U.S. copyright law, applies to digital copies of video games. Notably, the court found that a digital download constitutes a distribution of the copy — in U.S. terms a sale — to which the doctrine of exhaustion applies, rather than a making available to the public, to which it does not. The ruling is at odds with other European courts, as well as most courts that have considered the issue here. But if it stands it would make it legal to re-sell digital copies of games, ebooks, music and movies. Watch this space.
Timing is everything
NBCUniversal's Peacock streaming service went live for Comcast customers this week and was originally scheduled to launch generally in July. But with everyone stuck and home and binging out on streaming, NBCU is considering moving up the launch date. MoffettNathanson analyst Craig Moffett says it could break either way for the studio.
Virtual schmoozing
With film festivals shutting down around the world due to the COVID-19 pandemic, leaving film buyers and sellers at a loss, the granddaddy of them all, The Cannes Film Festival, is going virtual. The Marché du Film, where the real business at Cannes gets done, is setting up online virtual booths for sales agents and arranging online screenings for filmmakers. The virtual Marché will run June 22-26.
Faceplant
Remember Libra, Facebook's bid to dominate the cryptocurrency world? Well, not so much. This week, Facebook rolled out a greatly scaled back plan for the program in the face of what the Libra Association called "a global outpouring of opposition" to Zuck Bucks and intense regulatory scrutiny.
Job of the week
The Library of Congress is advertising for a new Register of Copyright to head up the U.S. Copyright Office. The post has been filled by an acting director since former Register, Karyn Temple, took a gig at the Motion Picture Association. According to the job posting, the Register will report to the Librarian, who reports to Congress, which I guess puts an end for now to efforts by the MPA and other groups to convert the Register's job into a presidential appointment.