Weekend Mix: AT&T Lays an Egg
Plus: Why MoviePass flopped, and worries over WIPO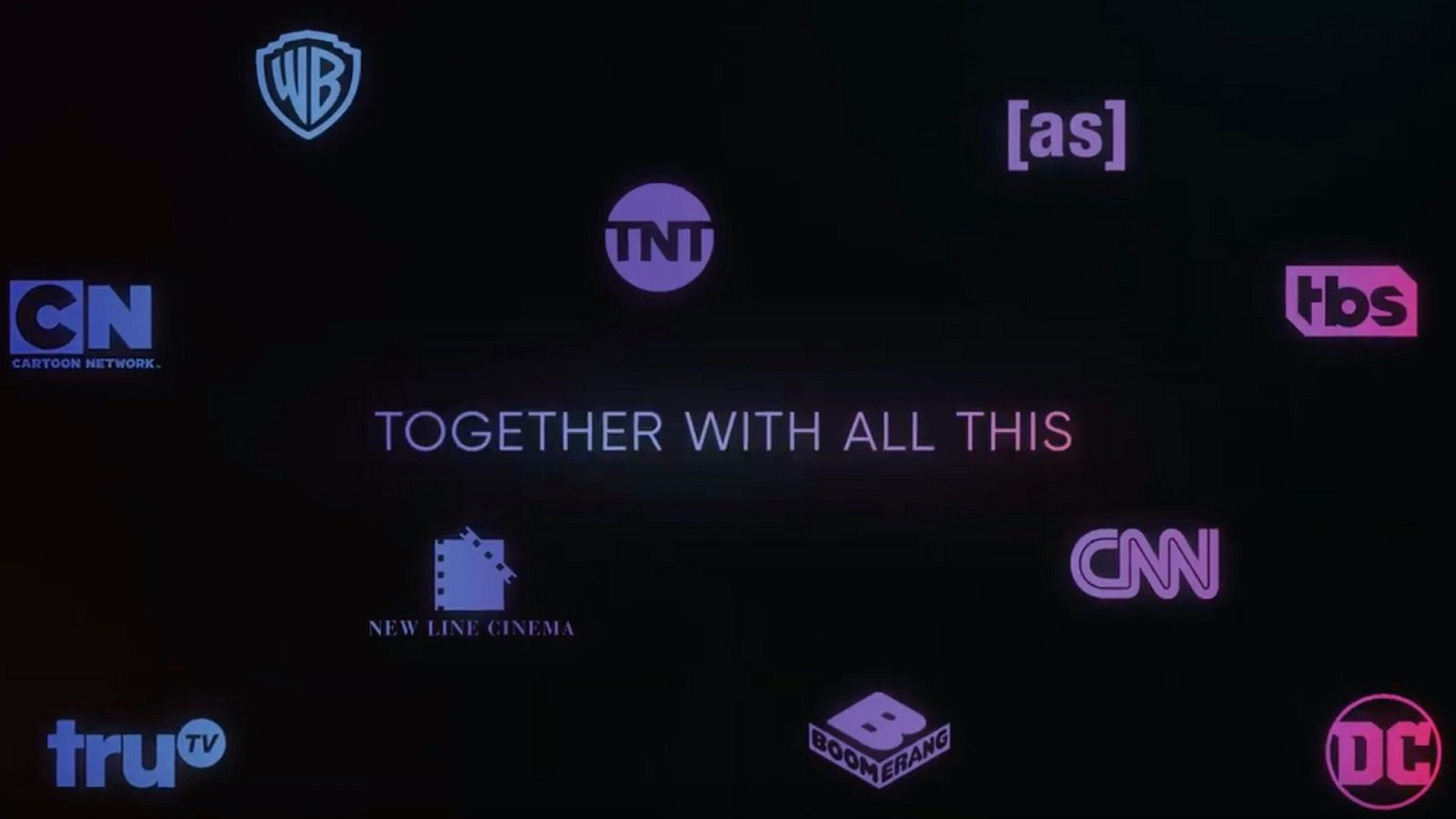 Pure telecommunications companies — those that provide mere connectivity or transit — live in fear of becoming commoditized, dumb "pipes."
The most popular strategy for avoiding that fate has been to establish monopolies wherever possible and then pouring the excess rents extracted from their customers into fighting to keep those monopolies safe.
Another strategy has been to gain an ownership interest in the information transiting those pipes so they can double-dip on their customers.
The problem with the first strategy is that it often attracts unwelcome regulatory scrutiny. The problem with the second is that it can short-change the very content assets it's built around and lead to undervalution of those assets, making them less accretive to the overall enterprise than intended.
Case in point: AT&T's Q4 results, which missed Wall Street's revenue target, while beating the Street on EPS by a penny thanks to the sale of some assets.
Much of the revenue shortfall was attributed to $1.2 billion in "foregone licensing revenue" in its WarnerMedia unit as pulled back valuable content like "Friends" from Netflix and other streaming services in order to feed AT&T's planned HBO Max OTT service.
Another tranche came from the loss of 1.2 million pay-TV subscribers to its DirecTV pay-TV unit in the quarter.
AT&T is betting that HBO Max will eventually generate more value from WarnerMedia content that would continuing to earn revenue from licensing it to other distributors. But as I've discussed here before, the historical track record of the "pipes-and-content" strategy is not very impressive. It's main flaw is that content is valuable in proportion to its popularity. Limiting its availability to bolster your proprietary connectivity business risks writing off the value of some portion of its popularity.
The irony in this case is that, prior to being acquired by AT&T, Warner had spent the previous decade paring off assets to untangle itself from the mess left behind by the disastrous AOL-TimeWarner merger — the archetype of the pipes-and-content strategy.
Now, some on Wall Street are starting to think, it will have to go through the same process all over again to unlock the value being "foregone" by AT&T.
"Let me be provocative for a second. I think if you take your crystal ball and look out a little bit, it's hard to see that portfolio staying together forever," MoffettNathanson analyst Craig Moffett said on CNBC this week. "Somebody is going to come into AT&T eventually and — whether it's in three years, five years, whatever — they're going to have to break that company up."
Moffett, by the way, isn't keen on Verizon and Comcast, either, which he said are being "punished" by investors by having media assets in their portfolio along with their "core" telecom business.
Another tech-and-media conglomerate, Sony, is also coming under some renewed pressure from Wall Street to clean up its act. Activist investor Dan Loeb, who heads the Third Point hedge fund, wrote in an investor letter this week that Sony management "has avoided the topic of portfolio optimization," and should consider shedding non-core assets, including Sony Music and Sony Pictures.
"[W]e continue to believe that Sony's media and semiconductors franchises can stand alone and create more value independently than together," Loeb wrote.
This grass always looks greener on the other side. Until you get over the fence.
---
Closing Credits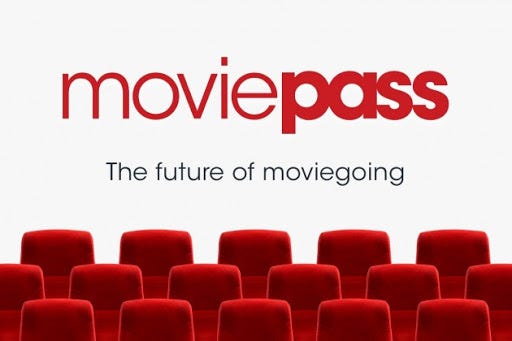 After a tumultuous four-year run, filled with many reboots, the closing credits finally rolled on MoviePass this week when its parent company, Helios and Matheson, filed for bankruptcy under Chapter 7.
While abrupt, the ending was never really in doubt. MoviePass started out in the wrong direction and never found the right path.
The exhibition business is in long-term, secular decline, primarily due to the growing number of streaming options and steady improvement in the in-home viewing experience. It also increasingly finds itself in competition with its own key suppliers, Disney, WarnerMedia, and NBCUniversal launch streaming businesses of their own.
MoviePass' solution was to try to turn moviegoing into a version of the streaming business by introducing subscription pricing (actually re-introducing it but that's for another day). The problem was, there are too many elements of the exhibition business that were beyond its control to be able to deliver a consistent value proposition to a large enough cross section of moviegoers, primarily the supply and quality of the movies in theatrical release at any given time and where they were playing.
MoviePass' answer was to keep dropping the price to try to reach scale but the fundamental problems it faced were not really a function of scale.
If MoviePass really wanted to fix what ails the exhibition business it should have focused on making moviegoing an extension of the streaming business rather than a separate version of it. Its best hope would have been to get acquired by a Netflix or Amazon as an upsell to their streaming offers, or better yet, Disney +. Netflix would have given it scale quickly, and while exhibitors would have been suspicious about sleeping with the enemy it might have provided a foundation for some sort of grand bargain on the theatrical window, which everyone but exhibitors would like to shrink.

Disney + would have given it scale as well, plus the leverage to push back against exhibitors. No theater chain could afford to freeze out Disney, which last year accounted for 40+% of the domestic box office.
There is still value in seeing movies with a crowd on the big screen. But there may be better ways to deliver that value than as a standalone business. When some of the most popular and award-winning feature films are coming from Netflix and Amazon, offering them in theaters is a feature not a separate business.
---
Short Takes
Going dark
Speaking of box office declines, the Coronavirus outbreak has led to as many as 70,000 screens in China going dark. China contributed $9.2 billion to the global box office in 2019 and a prolonged shutdown could take a serious bite out of 2020, a danger already being felt in the share prices of U.S. media companies.
WIPO worries
Speaking of China, 83 member countries of the World Intellectual Property Organization, an arm of the U.N., is scheduled to elect its new head in March. And there are growing concerns in the West, including in the U.S. Congress, that the new leader could come from the People's Republic, long viewed as IP problem child. China's Wang Binying, a current deputy director general is widely viewed as the current front-runner for the job.
Good news, bad news
Tired of being at the mercy of Google and other aggregators News Corp. has launched its own version of Google News, called Knewz.com. It features headlines from 400 local and national news sources and lots and lots of yellow highlighting. Articles on Knewz will link directly to the publishers' websites and News Corp. will receive no remuneration.

Happy Brexit Day, and have a great weekend.